Story from
Scenestr
by Penny Shipway
Earth man Xavier Rudd has a new album - and it's catchy.

Backed by his nine-piece United Nations band, Xavier's new, heavily reggae-influenced sound brings together musicians from across the globe, representing the diverse cultures of Australia, indigenous Australia, South Africa, Samoa, Germany and Papua New Guinea. The release of Xavier's eighth-studio record, 'Nanna', will coincide with a national tour in March and April, including Byron Bay's Bluesfest.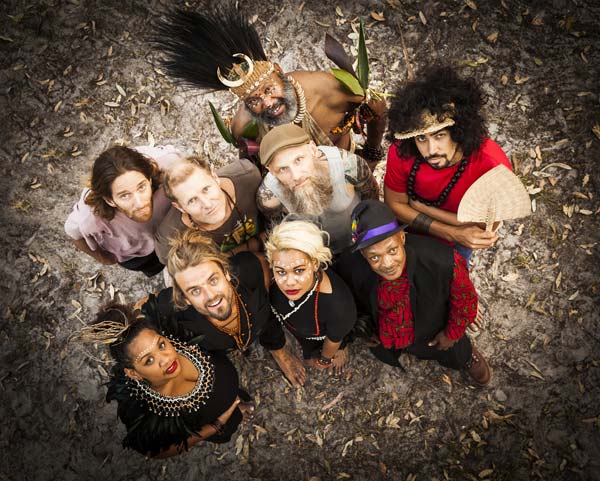 The United Nations band brings a slew of new sounds to Xavier's usual one-man band including: guitar, bass, drums, percussion, keys, horns, flute, saxophone and backing vocals. It's rootsy, reggae and at times a little Blue King Brown-esque.
While there's no stomp box, Xavier's iconic didgeridoos remain. Beyond that, however, most of it is a pretty new sound, he says. The new-look band is symbolic of the message, "that all people of the world can come together and return to spirit, respect the ancient ways, and protect the earth and the very essence of creation," he says.
FULL STORY HERE